Albums:
John Grant
"Queen Of Denmark"
After struggling to get into his music, I decided to give ex-Czars frontman John Grant's debut solo album another chance, having read a moving article on his struggle with sexuality and drugs in The Guardian. I knew the lyrics were coming from somewhere real this time and this sombre and poignant album is a beautiful portrait of the difficulties in Grant's life. The sometimes blunt and unusual lyrics used perfectly sum up the angst and mixes of emotion each intellect feels, one of my favourite's being "I wish I had no self-awareness like the guys I know, float right through their lives without a thought". My relationship with the music of Tim Buckley was all thanks to The Czar's cover of 'Song To The Siren' and Grant's album, produced by the excellent band Midlake, is lyrically worthy of Buckley himself - undoubtedly a favourite discovery of the year.
Yeasayer's psychedelic brand of indie rock puts them in a league of their own. This album is hit after hit after hit of experimental yet catchy-pop songs that no other band can imitate. Their second album, "Odd Blood" is slightly less trippy than the debut "All Hour Symbols" but each song is a new classic and I can't wait to see what they come up with in the future. 'O.N.E' is undoubtedly track of the year; lyrical, funky, unusual and beautiful.
Live Performance Of The Year: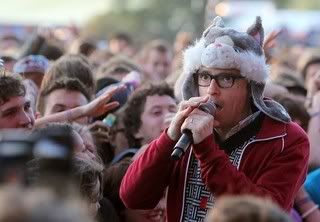 Weezer
@ Reading Festival 2010
Just incredible showmen. Absolutely made sure the crowds got their moneys worth and for the whole show I was 'feeling it', no distractions from sore backs or taller people blocking my view. One of those sets you don't want to end and can enjoy as it's happening rather than wanting it to end so you can enjoy it in hindsight. Incredible atmosphere and community feel among the crowds, that's what makes a good show.
10:

Jeff Buckley

-

Everybody Here Wants You



The song that finally got me into Jeff Buckley that has warmed many a lonely night at University. He's still the second best Buckley in my eyes, but the gene that provided the vocals in that family is enviable.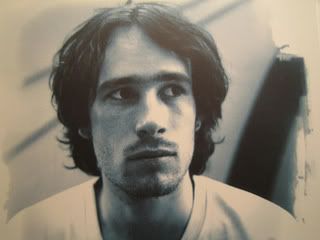 9:

John Grant

-

TC & Honeybear



Another University track that I listened to a lot over Autumn, the whole

Queen Of Denmark

album is an interesting new take on music I haven't come across before.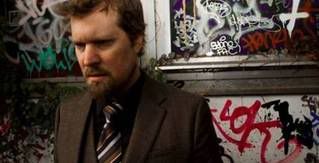 8:

City & Colour

-

...off by heart



Short yet satisfying. It's too bad many people won't look past City & Colour's 'The Girl', they'd discover something much more emotionally powerful.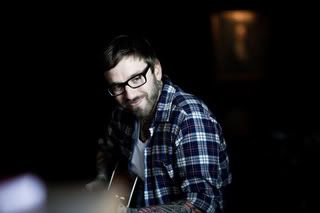 7:

Active Child

-

Take Shelter



A track I associate with Latitude 2010 with a great early morning performance from the lesser known up and coming ex-choir boy.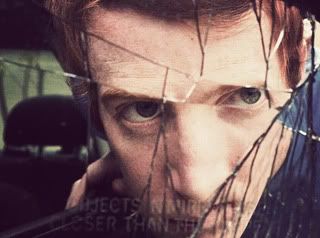 6:

Dinosaur Jr.

-

Pieces



A reminder of the loudest gig of my life. Still making great music and showing that grunge isn't dead just yet.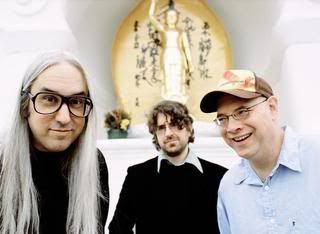 5:

Simon & Garfunkel

-

The Only Living Boy In New York



I got into Simon & Garfunkel after watching The Graduate. This was a major University track that I looped non-stop for weeks.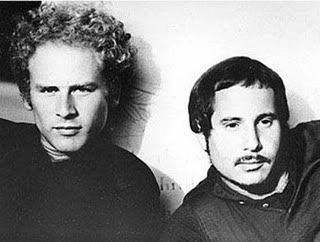 4:

65daysofstatic

-

Tiger Girl



The best instrumental track of the year, 3 incredible live shows and a nice University bonding session dancing in our underpants whilst live on the radio to this track.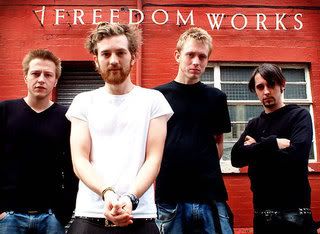 3:

Tim Buckley

-

Once I Was



2010 has been the year I discovered my favourite artist who I look up to as a musician and a person.




2:

blink-182

-

Feeling This



Definitely a close contender for first place. This wins the track of the summer and best sing-along. 2010 had blink fever.




1:

Yeasayer

-

O.N.E



The track I listened to in the weeks before starting University and on the drive up. Listening to it reminds me of how I felt joining Stirling. It's also the track I drunkenly sing with new friends (friends I made with the help of mutual love for this song).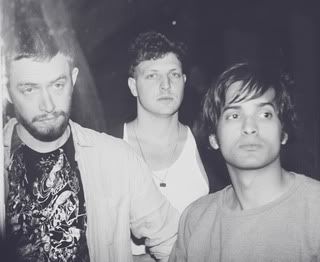 Motion City Soundtrack - Everything Is Alright
blink-182 - I Miss You
Yeasayer - Madder Red
The Album Leaf - Stand Still
a-ha - The Blue Sky
Toro Y Moi - Low Shoulder
A Day To Remember - Better Off This Way
Angus & Julia Stone - Silver Coin
WHY? - Fatalist Palmistry